MEET YOUR TRAINER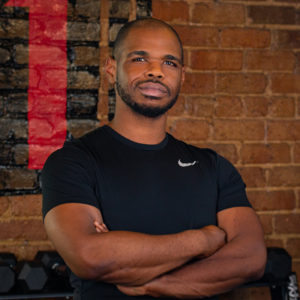 Jason Bradley
Personal Trainer
Over 12 years serving the Knoxville area.
MY STORY
For the past 12 years, I have had the pleasure of serving the fitness needs of the Knoxville area. The choice to improve your fitness and health is a change I take seriously.
You see, I haven't always been healthy – I used to weigh over 100 lbs more than I do now. The transition from morbidly obese to Personal Trainer is, without a doubt, one of the hardest things I have ever done.
My family has a history of heart disease and diabetes so I was naturally predisposed to a lot of health challenges. I tried to lose the weight multiple times and failed. But after stepping back and looking at my health from a different perspective, the successes started to show. Within a little over a year, I dropped 15 pants sizes, lost over 100 lbs, and I could run around a track without passing out. But I wanted more, and that was the best part of my journey – fitness had become a reward, not a punishment!
I personally know that being hungry all the time due to dieting is no way to live, and without the proper knowledge, it's a recipe for failure.
My success came with much trial and error, and as your personal trainer, I will use the solutions that helped me get results so I can help you live your best life!
When I'm not working with my clients, you can find me hiking and exploring the beautiful East Tennessee area with my two dogs, Rio and Buddy. I also enjoy traveling abroad; my favorite country so far is New Zealand. I owe it to my health that I am able to get so much enjoyment out of life, and I want the same for you.